St. Petersburg College strives to be a Community of Care that helps students, employees and members of our community lead a healthy and productive life. We stand united against social injustices and pledge to be a part of the solution.
Our role in Human Resources is to advance staff diversity and inclusion efforts and to offer assistance in reaching the goal of our Diversity Value Statement, to foster a learning community in which the values, goals, and learning styles of all students and members of the college community are recognized and supported. St. Petersburg College is committed not only to meeting the requirements of laws, but also to creating an atmosphere of civility, collegiality and, mutual respect, that stimulates and supports all employees in their work at SPC.
Diversity, Inclusion & Social Justice Statements
Title IX Resources & Training at SPC
Reporting Contacts for EA/EO Incidents
Equal Access/Equal Opportunity Statement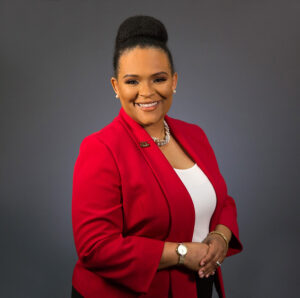 Equity, Diversity, and Inclusion Director
Pronouns: She/Her
Dr. Devona F. Pierre is the inaugural Equity, Diversity, and Inclusion Director at St. Petersburg College.  She is an educator, trainer, and strategist with transformational contributions toward organizational equity, diversity, and inclusion. 
Read More
Her work has been geared towards the implementation of programs that seek to provide parity to marginalized populations within higher education.  For well over 15 years, she has served in public and private higher education organizations including in student and academic affairs, affirmative action, and equity, diversity, and inclusion.  She has facilitated engaging training sessions with topics including race, racism, microaggressions, LGBTQIA, gender, ADA, and socio-economic status, among others. 
Dr. Pierre is a proud alumna of Dillard University in New Orleans, Louisiana, and Auburn University in Alabama.